Gourmet Cuisine in Austria
Colorful morsels. Stylishly presented.
Good taste should be demonstrated whever it is demanded. A principle we follow throughout our Alpin Life Resort. But above all it, this axiom influences the fact that we exclusively use top products for our gourmet menus. Meat products are sourced from our own farm in Radstadt – for you that means highest quality staple ingredients and absolute freshness on your plate. Likewise our vegetables, dairy products, bread,... are only bought from regional farmers and providers within the Tauern Region. In other words, not only does our cuisine from Austria taste good, it also soothes your conscience and doesn't place any unnecessary burdens on the environment.
Upscale Cuisine from Austria
Gourmet Hotel Lürzerhof
What you can expect at the Lürzerhof: Our chefs are happy to surprise you. Not only with dishes that look good, but also with their genuine love for purity. For traditional Austrian cooking, prepared with ultimate culinary craftsmanship and creatively conceived. Furthermore, our head chef reserves the right to reach into his culinary box of tricks from time to time and, inspired by international gourmet cuisine, create out-of-the-box palate-pleasers. You will readily recognize that extra-special "something" in our Lürzerhof menus in the culinary variety of our dishes and our preference for avoiding anything contrived. Open yourself to the excitement of our Lürzerhof gourmet program – also vegetarian, vegan, gluten-free and, if needed, tailored to any personal food intolerances you might have.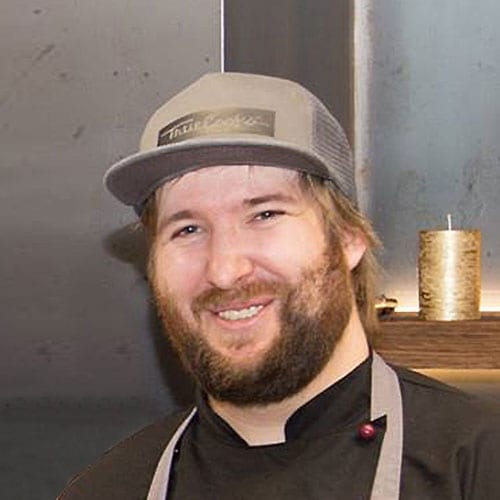 Alpin Life Gourmet Cuisine
Pure ENJOYMENT FROM MORNING TO EVENING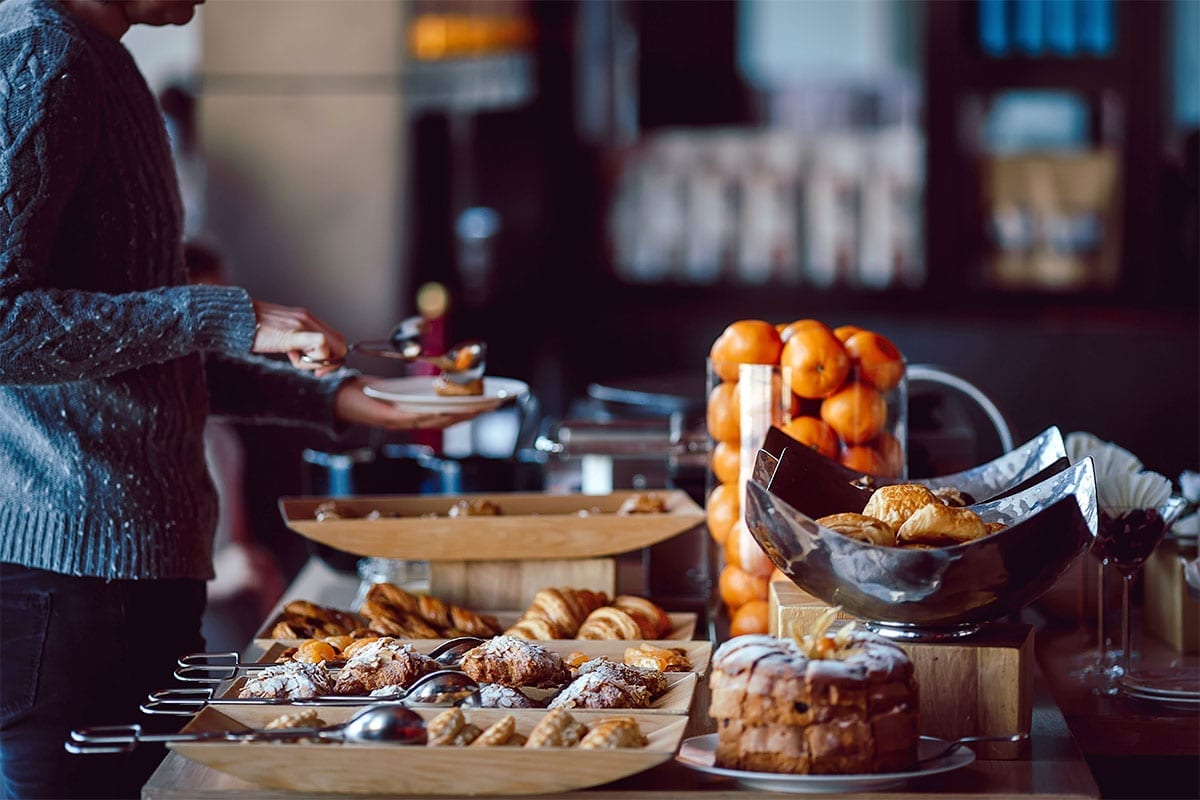 Gourmet Breakfast Buffet
FROM 7.30 to 11 AM
Specialties from regional butchers, a selection of fine Alpine cheeses from the region, a wide variety of breads fresh from the baker, tea bar, egg dishes freshly prepared.
Lunch- and Afternoon Buffet
FROM 12.30 TO 5 PM
Show Cooking (12:30 to 1:30 PM)
Afternoon buffet (1:30 to 5 PM)
"Bottomless" coffee from the buffet
Self-serve non-alcoholic drinks from the buffet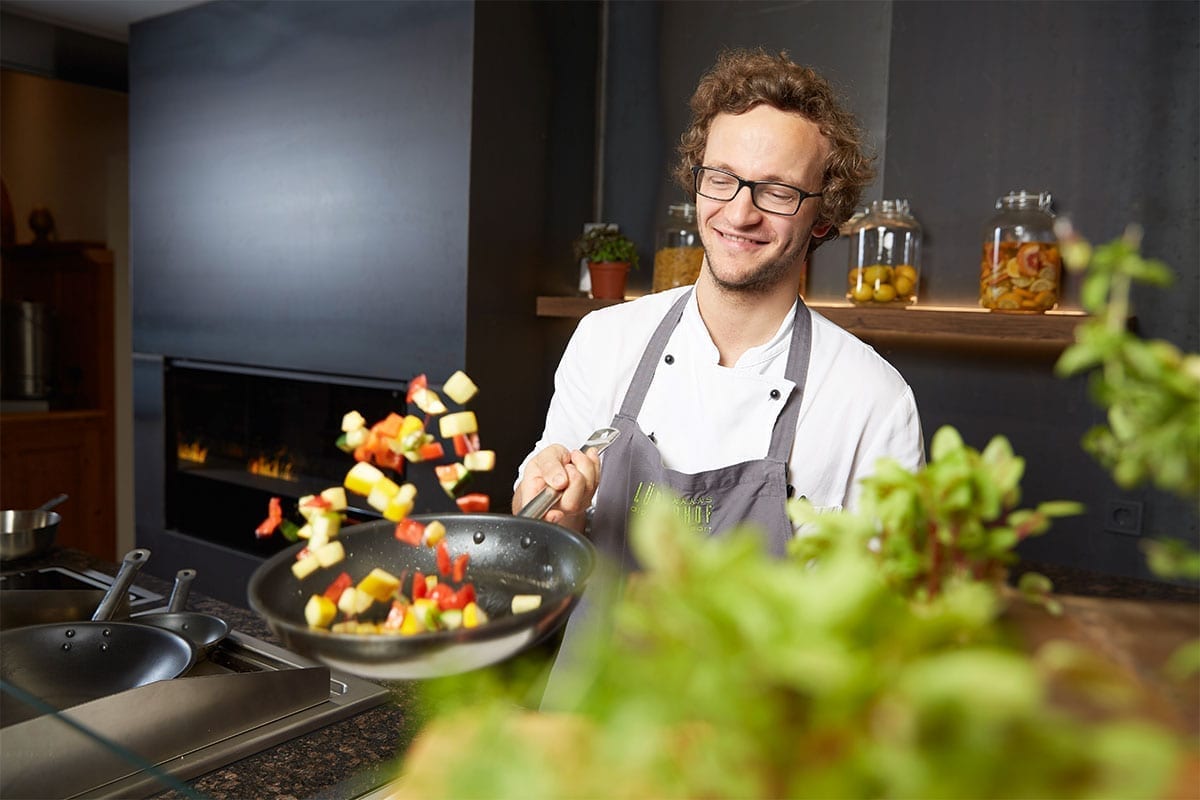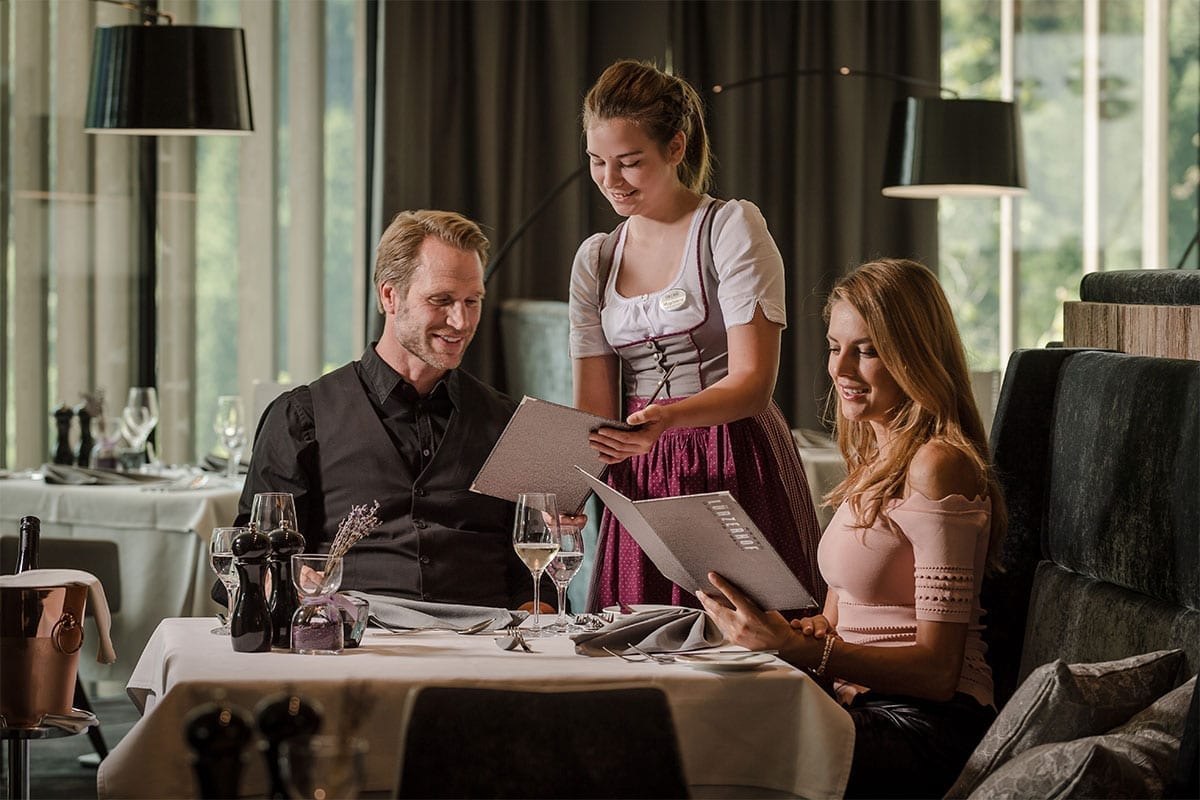 6-course Gourmet Dinner Menu
FROM 6:30 PM
Crisp salads and fresh vegetables from the buffet
Daily 2 soups, 2 appetizers and 4 main dishes to choose from (also vegetarian)
Fine cheese selection at the buffet
Upon request, special menus for people with food intolerances
Selection of Austrian wines from our wine cellar
Haute Cuisine
THE ART OF REFINED TASTE.
Culinary Highlights
SPECIAL FLAVOR EXPERIENCES
Get your day off to a different kind of start! Once a week in summer, we offer our guests the opportunity to enjoy breakfast at our mountain hut. You decide for yourself whether you prefer to eat on this particular day at our hotel, or up on the mountain at the Gnadenalm. Our hotel shuttle will bring you straight to the Gnadenalm where, right after breakfast, you can set out on your hike. Our Alm awaits you with a very special breakfast selection accompanied by magnificent panoramas!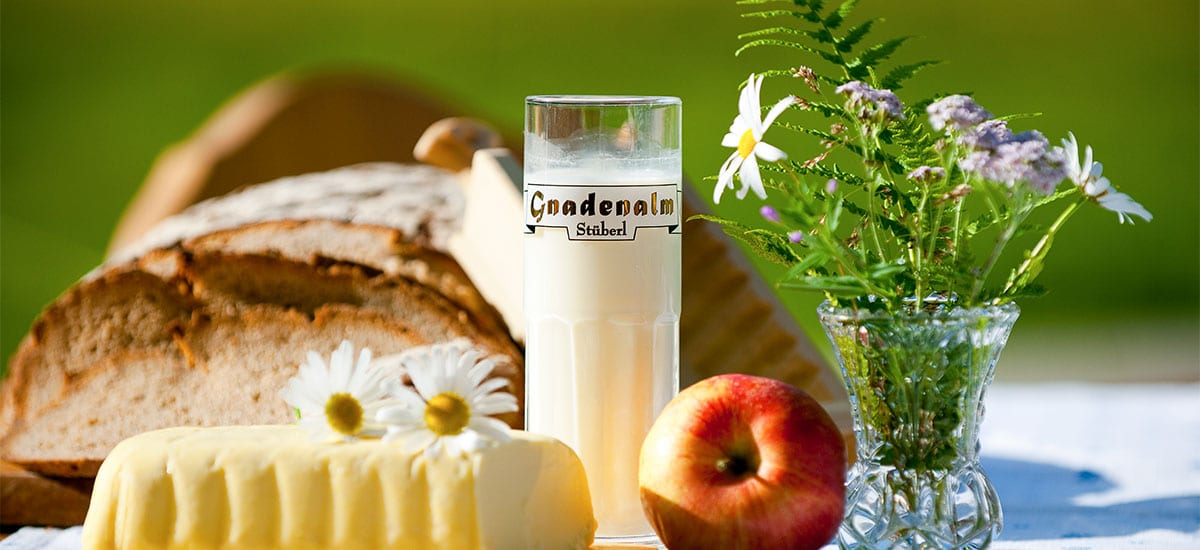 Afternoon Snacks at the "Alm"
In summer, our guests have a unique opportunity to enjoy their afternoon snacks at the Gnadenalm - at no extra cost as part of our Alpin Life Gourmet Board. Simply pick up a voucher at the reception, then treat yourself to an afternoon bit to eat up on the mountain at our "Alm".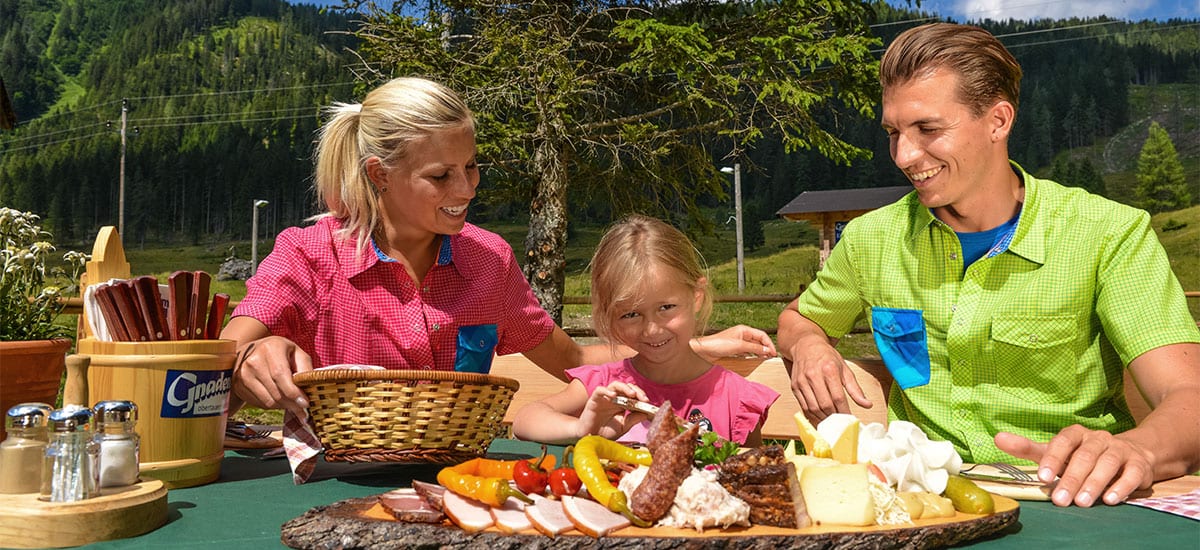 Once a week in summer, we host our traditional Lürzerhof Fondue Evening at the Gnadenalm. On that particular day, you can decide whether you prefer to eat dinner at the hotel or enjoy a Fondue Evening at the Gnadenalm. Our hotel shuttle will bring you to the "Alm" and pick you up again from there after your meal. In winter, the Fondue Evening is included with certain packages.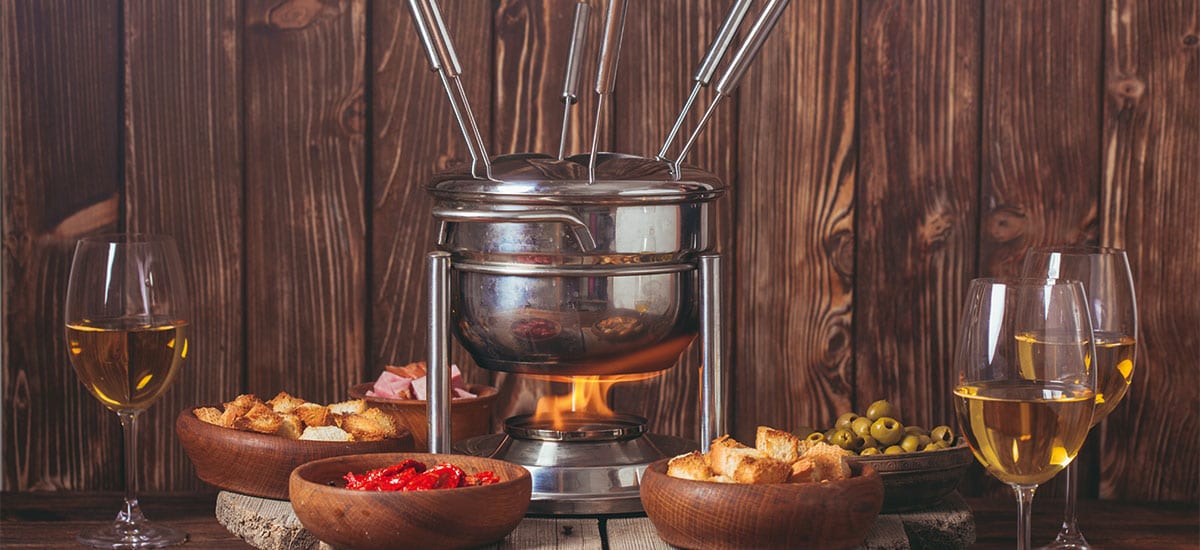 Appetizer and Dessert Buffet
Our kitchen brings added variety to your holidays! Several times a week, you can look forward to an array of unexpected culinary highlights at the Lürzerhof, central to which are our popular dessert buffet and our international appetizer buffet.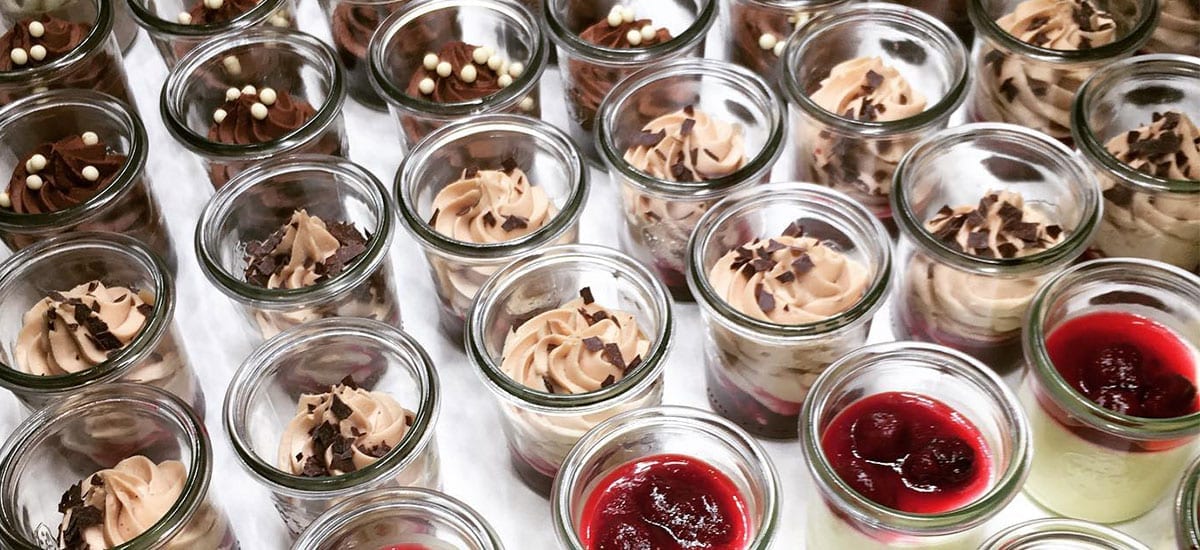 We also have a Sushi specialist in our team. Tamas worked for years in the Far East and knows Sushi in all its variations. Allow him to surprise you with his creations as you sample your way through his extraordinary Sushi menu.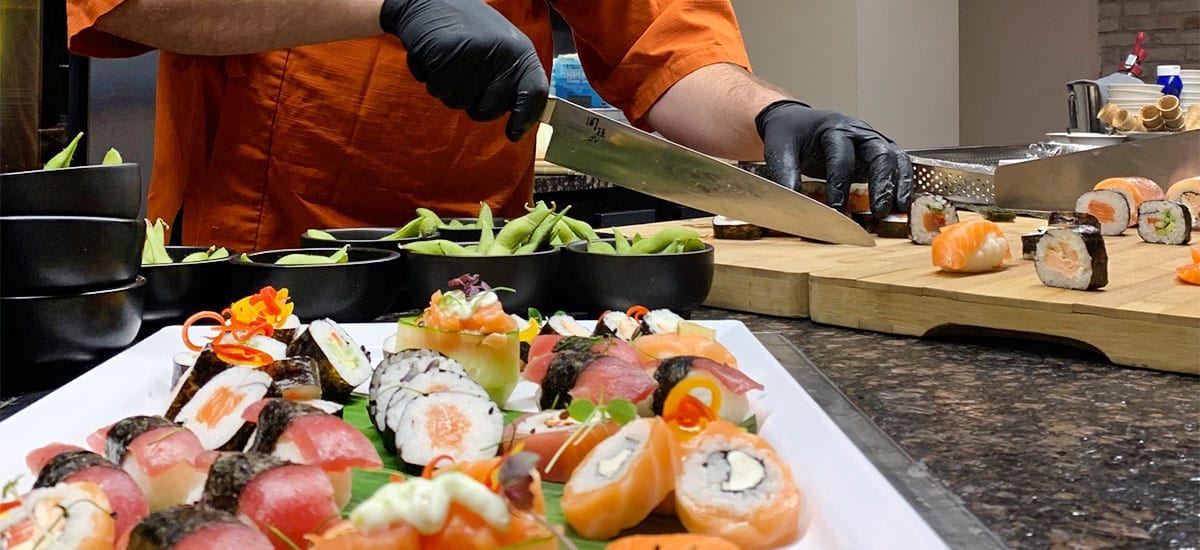 Restaurants in the Lürzerhof
Salzburger Stubn, Tauern Stubn and Herzblut
Cozy, new hotel bar with open fireplace
Cocktails, home-distilled schnapps and fine wines
Stylish Smoking Lounge with big TV
Sunny garden terrace
Perfect Culinary Companions
OF FINE WINES & LOVE FOR OUR OWN DISTILLERY
Look forward to extraordinary wine experiences courtesy of our wide selection of vintages from Austria's best wineries, punctuated by beautiful wines from around the world. Additional flavor highlights reveal themselves as you sample our personal collection of finest spirits distilled in-house, providing the perfect finishing touches to your culinary journey .
HAND-SELECTED & SELF-CREATED
Special wine recommendations appropriate to the menus: national and international wines
Wine rarities from our cellars
Our own Lürzerhof spring for perfect drinking water
Home-distilled schnapps: hazelnut, raspberry, blueberry, black elderberry, black currant, sloe, pear, wood-barrel apple, rowan, wild cherry
Our own liqueurs: Tauern Herb, Vineyard Peach, Black Currant, Hazelnut Cream, Wild Berry, Amaretto-Almond
Distilled In-House
Extraordinary brandies and schnapps from our in-house distillery
Homemade jams
Bacon, venison sausage, handmade sausage from our own secret recipe
Delicious liqueurs
Butter, honey and more
Distillery of Fine Spirits
THE PERSONAL PASSION OF OUR OWNER
Rooted in an old tradition of the Lürzerhof, our in-house schnapps distillery produces spirits of extraordinary quality. We exclusively use best-quality fruit, clean-fermented and mildly distilled. Only with boundless effort, diligence and expertise do we succeed in making such unique and honest products.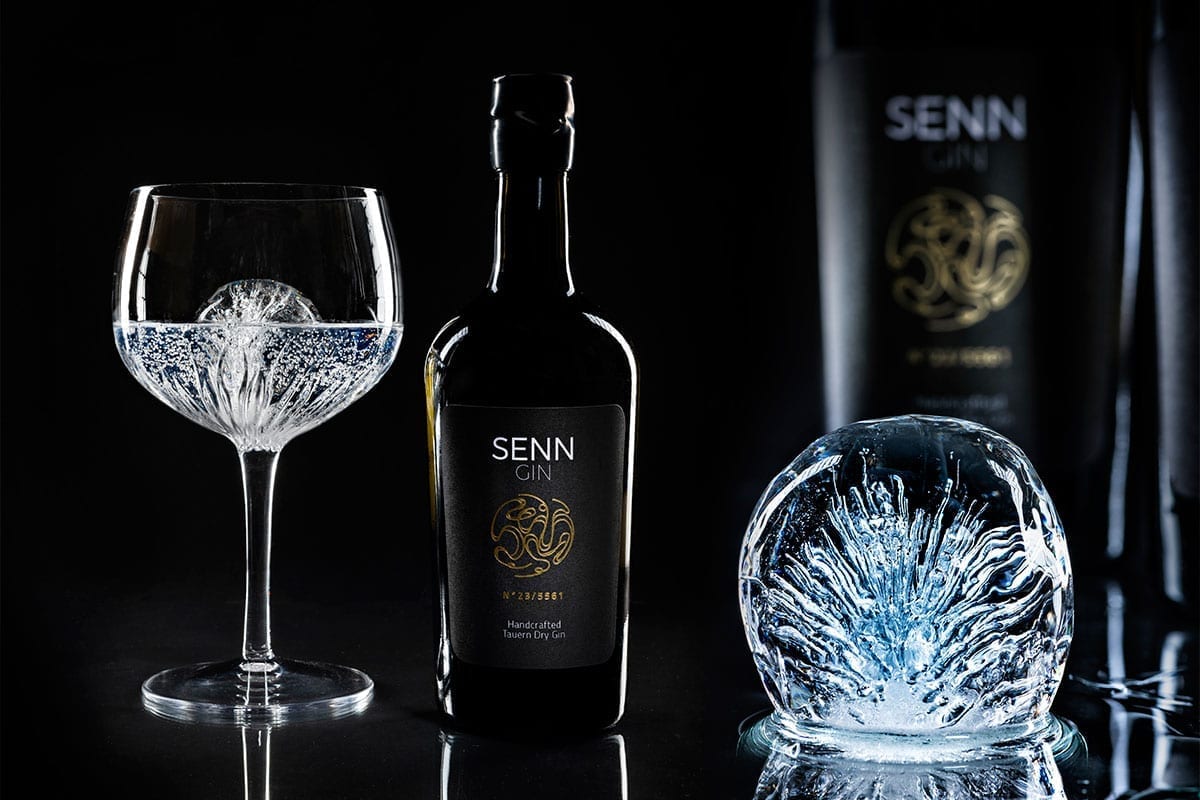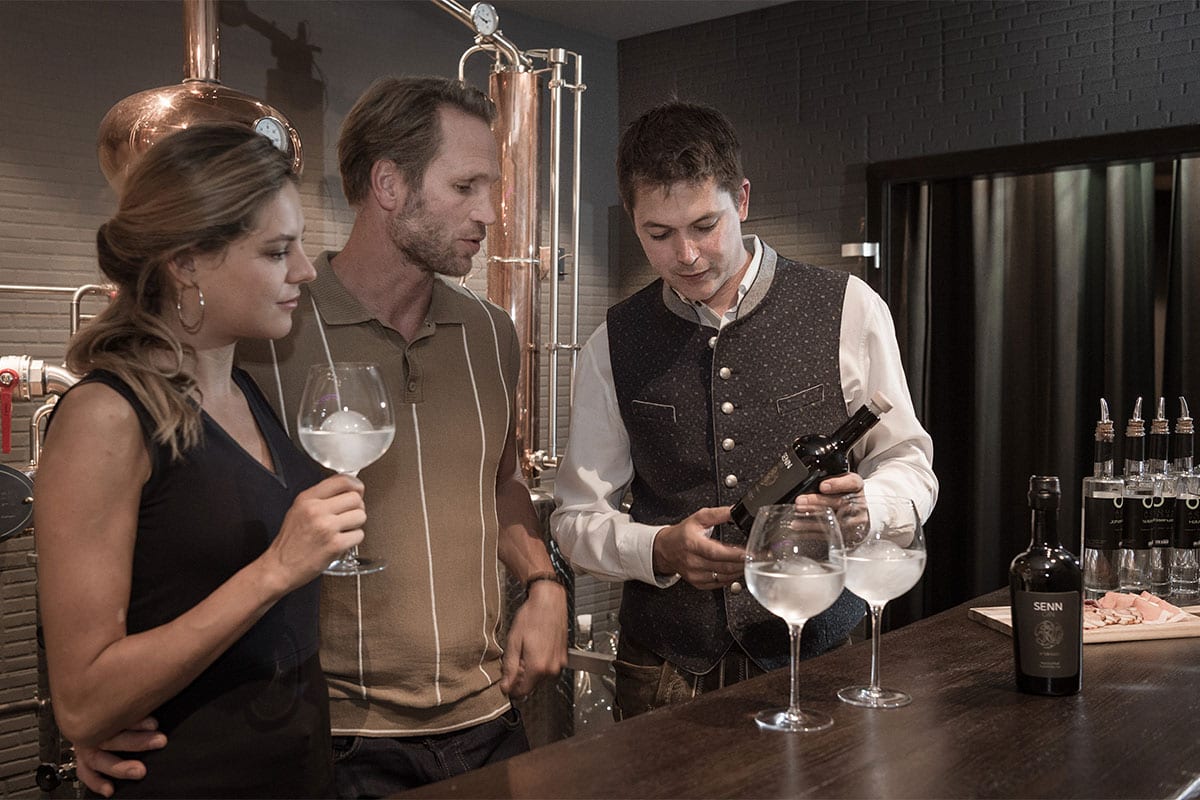 SennGin is "Gin of the Year 2022"
We are happy about 3 x gold and 3 further awards at the Destillata as well as 3 x gold and 4 further awards at the Golden Stamperl at the fair in Wieselburg.