Active winter holidays in Austria
Alpine and cross-country skiing as well as wellness - discover winter in Salzburg
At first sight, it might seem as if we are in cahoots with Old Man Winter, since our region surrounding Obertauern is an absolute magnet for snow. The magnificent "white stuff" appears punctually in November as if by magic, blanketing the mountainsides until May at elevations between 1000 and 2500 meters above sea level. Far from automatic in many Alpine regions, this is always a shimmering, crystalline winter wonderland with a combination of sports, fun and action providing the perfect backdrop for a winter holiday and wellness in Austria.
Your winter full of opportunities
Obertauern and Skiwelt Amadé boast hundreds of kilometers of pistes, offering ski and snowboard fans a wider array of opportunities for their exhilarating sports than anywhere else in Austria. In addition to that, we have created a selection of attractive winter activities certain to appeal to your whole family. The Obertauern lifts are just 10 minutes away by ski bus, which stops right outside our front door – in other words, you can leave your car parked safely at our Alpin Life Resort and get your day off to an uncomplicated, stress-free start. Look forward to an active winter holiday with us in Salzburger Land.
Obertauern ski area
Skiing enjoyment between 1300 m and 2313 m
Over 100 kilometers of fun-filled pistes
Cross-Country Skiing
Ski trail right outside our hotel front door
Gnadenalm
Our own hut and alpine pastures surrounded by magical scenery
The hotel's own "Gnadenalm"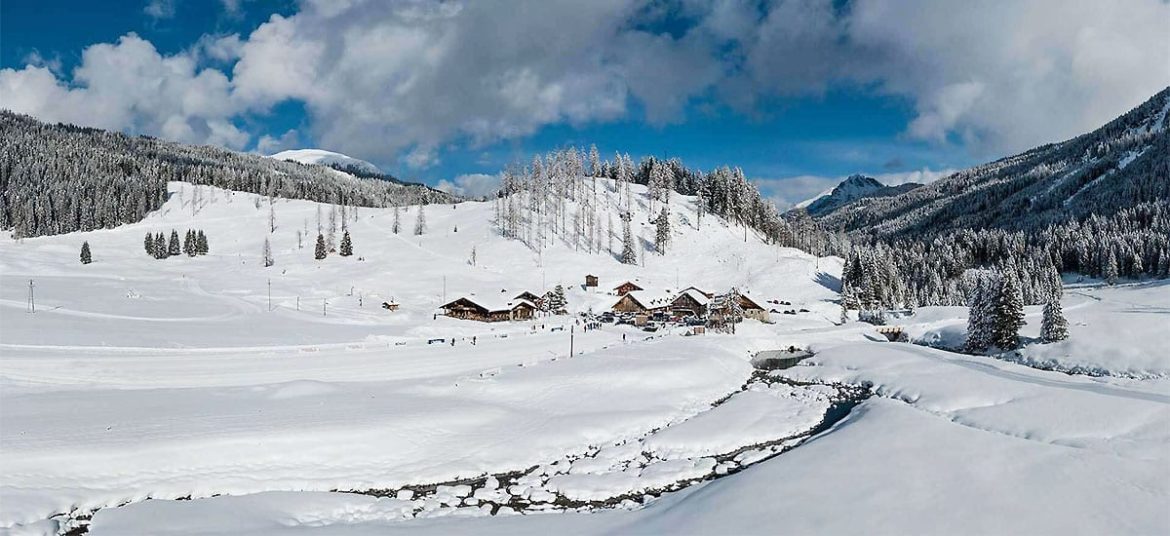 Our Gnadenalm is one of the most beautiful places to spend part of your winter holidays. A magical, virtually pristine area of high pastures at around 1350 m above sea level. The Gnadenalm is also the site of one of the prettiest and snowiest cross-country trails in Austria. The floodlit sled run with a unique Skidoo taxi promises fun for the whole family. Sleigh rides through the snow-covered winter countryside of our Gnadenalm are a truly unforgettable nature experience. Magical winter hiking paths and over 20 km of tracked trails for cross-country skiers add the finishing touches to the opportunities awaiting you at our Gnadenalm in Obertauern. The extensive Tauernloipe XC network runs right past the Lürzerhof.
Heated outdoor pool and hot tub at the Lürzerhof
One highlight of your winter holiday in Austria is certain to be the heated outdoor pool at our Lürzerhof. Regardless of the winter weather, you will be able to unwind in one of the most beautiful wellness centers in Salzburger Land with an indoor area of over 4000², go swimming in our heated 34° C outdoor pool and treat yourself to our 36° C hot tub. At our Alpin Life Resort, your hotel in Obertauern-Untertauern, you will also discover our new indoor infinity pool with 360° panoramas.